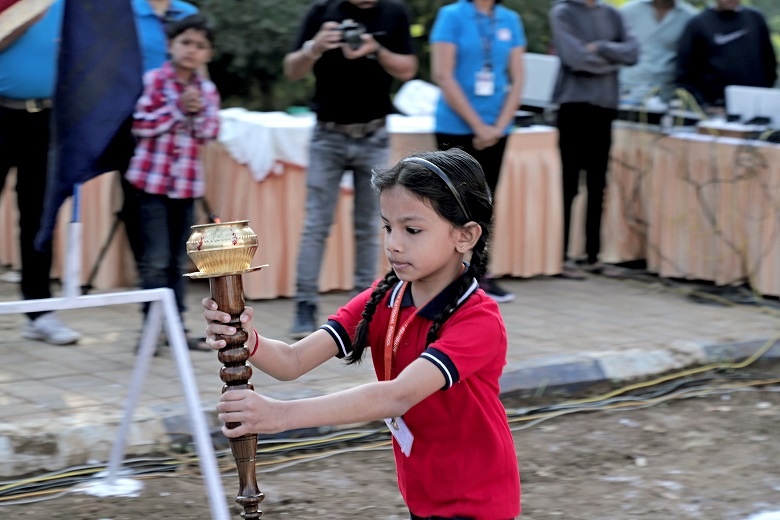 Preparing Every Child for the Whole World
The Matoshree School embrace a philosophy of preparing the whole child for the whole world, and this unique perspective to education provides opportunities for students to develop their potential.
The Matoshree National School provides a kaleidoscope of extra-curricular activities, community involvement programmes and school events which support our rich education programmes.These activities mould the students into informed, confident and active learners, listeners and prepares them for the world ahead.
The school offers a well-balanced programme of sports and physical education. Special coaching is offered in a variety of games and sports activities-Co-Curricullar Activities.
Dance is woven into the curriculum to enable pupils to exercise their dancing skills. The wide range of school events provide a platform to showcase their talents.
Art is a subject that brings out the creativity, novelty, curiosity and the power of imagination of an individual. Our students are exposed to a host of ongoing art and craft projects. Students are encouraged to explore their creative talent through a variety of medium that include clay, fabric, sand, paints, paper and many others.